Soccer Field Construction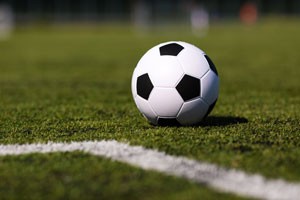 Hal's Construction is a General Contractor with experience in sports soccer field construction. As a locally owned and operated company, we take pride in the construction of sports fields and courts in the Portland Metro area. Soccer field construction is unique and requires a specific type of prep work, a sub base, grading and drainage control. With an expertly prepared base the soccer field material can be applied with ease and look great. We build sports field and running tracks using industry best practices along with the skill and expertise of our professional crew.
General Contractor Specializing in Sports Fields
As seasoned general contractors, we have sharp project management skills with a knack for superior craftsmanship for all our projects including soccer field construction. Our goal is for you to enjoy your day at the game, whether you are playing on the field or watching from the sidelines.
Soccer Field Construction Process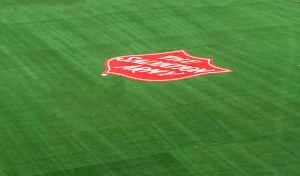 Prep Work: Preparation for your new soccer field starts with a thorough site evaluation and assessment. Once the site has been determined, soil testing and environmental considerations will be taken into account before proceeding.
Sub Base: When it's time to break ground, the first step is to lay the sub base for the field. A formidable sub base is necessary for proper drainage and shock absorption.
Grading: Grading includes creating a level field for players with layers of compacted soil, usually at a slope of 1%. Playing on a flat surface is only possible for sites with exceptionally expensive soil.
Drainage Process: One of the most common issues in soccer field construction is failure to conduct proper drainage of the site. This is extremely important as failure to do so will compromise the integrity of the field and in extreme cases cause injury to players. Hal's Construction specializes in expert drainage for soccer field construction.
Hal's Construction is not limited to building your outdoor sports fields and courts. We are a complete commercial paving company. Learn more here…