Shopping Center Parking Lot Asphalt Contractor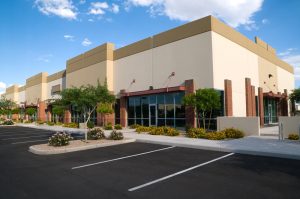 If you are a property developer or someone else who is largely involved in the day-to-day life of a shopping center, then you are probably well aware of your need for curb appeal. Attention to detail is key; nothing can be left to chance, and this would include something as seemingly minor as the asphalt of your parking lot.
Indeed, nothing says curb appeal like a well-maintained parking lot. This is one of the main reasons why a shopping center parking lot asphalt contractor can be a huge asset to you. However, the question remains: what are some attributes of a solid parking lot asphalt contractor? Consider some of these:
A distinguished parking lot asphalt contractor will have experience.
They will naturally realize that a client will have a lot of questions regarding the process of repaving a parking lot. Although this might seem like a rather simple characterization, it is especially true when it comes to parking lot paving contractors. Simply put, many individuals do not realize what to look for in an asphalt paving specialist because they don't know very much about the process. The first step is to find a contractor with experience and who will patiently answer all of these questions.
A mall parking lot paving contractor will have references.
The next step for finding a good mall parking lot paving contractor will be to get references. Of course, you must do your homework and actually call the references. Moreover, it wouldn't hurt to look at their ratings and other online ratings in order to get a solid picture of the type of paving work they do.
An effective shopping center parking lot asphalt paving contractor will also know everything there is to know about the "sealing" technique.
The act of presenting a sealant on asphalt pavement is an important concept for a mall parking lot asphalt paving contractor to know. They know that "sealing" an asphalt parking lot will make it look brand new.
Any competent asphalt paving contractor will understand how to make a shopping center parking lot last for years to come, and that is especially true when it comes to our professionals at Hal's Construction.