Handicap Sidewalks and Parking Lots
ADA Compliant Striping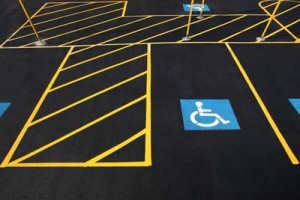 Our skilled staff can provide any renovation needs for ADA compliances. With new codes strongly enforced, many businesses are in need of changes. Hal's Construction can provide all compliances from handicap sidewalk installation and asphalt ramps to ADA stencils and signs. Of course, our estimates are always free and competitive.
Call us today to schedule an appointment to look at your project.

See All Sealcoating Contractor Services